sitemap
Back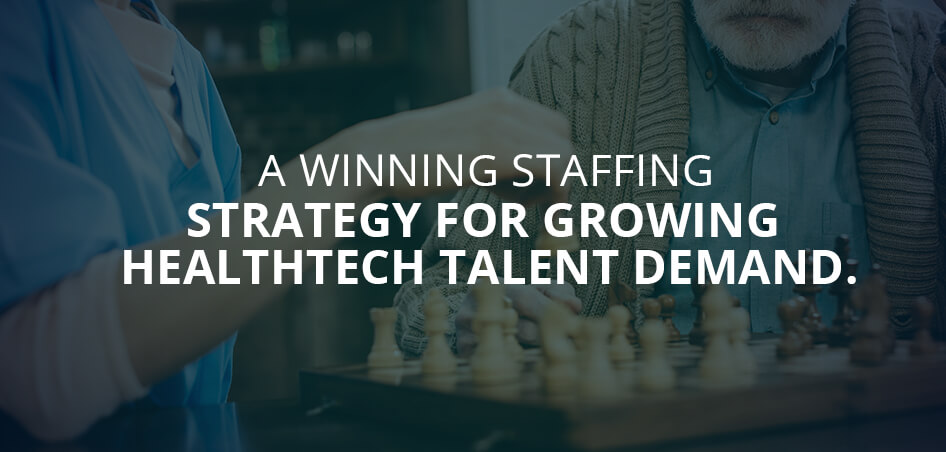 A Winning Staffing Strategy for growing HealthTech Talent Demand
The healthcare industry is witnessing a rise in the prominence of digital health and health technologies, presenting novel and creative solutions to bridge gaps in the pipeline and facilitate an interconnected healthcare system. However, the industry is confronted with a widespread dearth of talent, a problem that is expected to worsen in the upcoming years. With a turnover rate exceeding 19%, the healthcare sector is grappling with a scarcity of skilled professionals, thereby exacerbating the talent shortage and skills gap prevalent in healthcare. This situation further compounds the difficulties faced by healthcare organizations in retaining their top-performing employees.
Healthcare organizations now have access to advanced talent acquisition technology, which provides them with powerful tools for recruiting healthcare professionals. The progress in technology not only simplifies the work of healthcare recruiters but also enhances the cost-effectiveness of healthcare recruiting. By enhancing time-to-fill metrics, reducing agency expenditures, and streamlining the hiring process, technology plays a crucial role in making healthcare recruiting more efficient and economical.
HealthTech Talent Strategies for Successful Staffing
How can organizations overcome obstacles in healthcare recruitment and acquire the necessary talent? Considering the challenges in healthtech staffing industry, we present our expert's strategies aimed at optimizing healthcare recruiting practices to address these pressing issues.
Improving Employer Brand
In today's job market, both new graduates and experienced professionals tend to conduct thorough research on potential employers before applying or accepting job offers. To improve the acceptance rate of job offers, healthcare organizations should ensure that their employment brand is favorable. A highly effective approach to achieve this is to emphasize the company's culture and benefits.
Additionally, healthcare providers can engage in offline employer branding initiatives such as participating in local health fairs and dispatching talent teams to job seeker events at nearby medical and nursing schools.
Improving Benefits
In order to stand out in the increasingly competitive healthcare industry and attract top-notch candidates, healthcare organizations must adopt a more innovative approach towards compensation, benefits, and work environments. It is crucial for healthcare organizations to explore ways to introduce policies related to flexible working hours and telecommuting, based on the context, and communicate the advantages that matter the most to potential candidates. While some candidates may value traditional benefits packages, others might prioritize opportunities for learning and development, mentorship, and career advancement.
Creating Pipelines
Proactivity plays a crucial role in achieving success in healthcare recruitment. To build effective talent pipelines in healthcare, organizations should focus on both regional and national talent pools. The American Hospital Association suggests that collaborating with national and state job boards, public health departments, professional societies, universities, colleges, academies, and high schools is an effective approach to develop comprehensive talent pipelines for healthcare recruitment.
Furthermore, healthcare organizations should prioritize diversity recruitment to not only showcase their dedication to serving the community better but also to ensure a steady supply of talent for future candidate pipelines.
Innovating Sourcing Methods
To address the existing shortage of healthcare professionals, organizations must seek healthcare talent from various diverse channels. An experienced Recruitment Process Outsourcing (RPO) provider will possess extensive knowledge of the healthcare talent market and be adept at sourcing exceptional candidates from a wide range of sources.
In healthcare recruitment, veterans possess valuable attributes such as training, discipline, and strong work ethic that make them excellent hires. Engaging the services of a reputable RPO provider with a successful history of hiring veterans can assist healthcare organizations in locating high-quality candidates and bridging the talent gap.
Recruiting Smartly
As healthcare organizations improve their recruitment processes, they may come across exceptional candidates who may not be suitable for current vacancies but hold potential for future roles. It is crucial for healthcare organizations to establish a talent pool and maintain regular communication with these top candidates, updating them about new positions that align with their skills.
Adopting a long-term perspective ensures that hiring teams recognize the significance of initiating, fostering, and sustaining ongoing relationships with top candidates and the broader talent pool. These talent pools will enable organizations to swiftly identify exceptional talent when they need to fill critical positions in the future.
Final thoughts
For organizations to succeed in healthcare recruiting, it is crucial for their leaders to have a deep understanding of the healthcare recruitment process. The ability to attract and engage the right candidates in the healthtech industry is vital but can be challenging. Therefore, by implementing the five effective recruitment strategies for the healthtech industry discussed in this blog post, organizations can build a workforce with lower turnover rates, increased job satisfaction, and improved ROI for their healthcare recruitment efforts.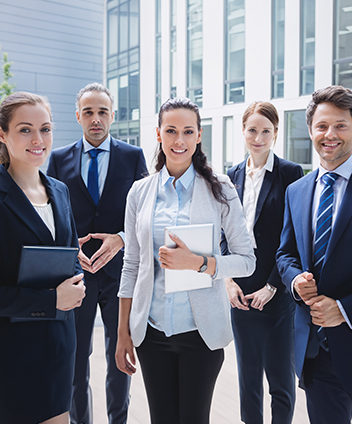 Talk to Our Experts
We'd love to hear what you are working on.